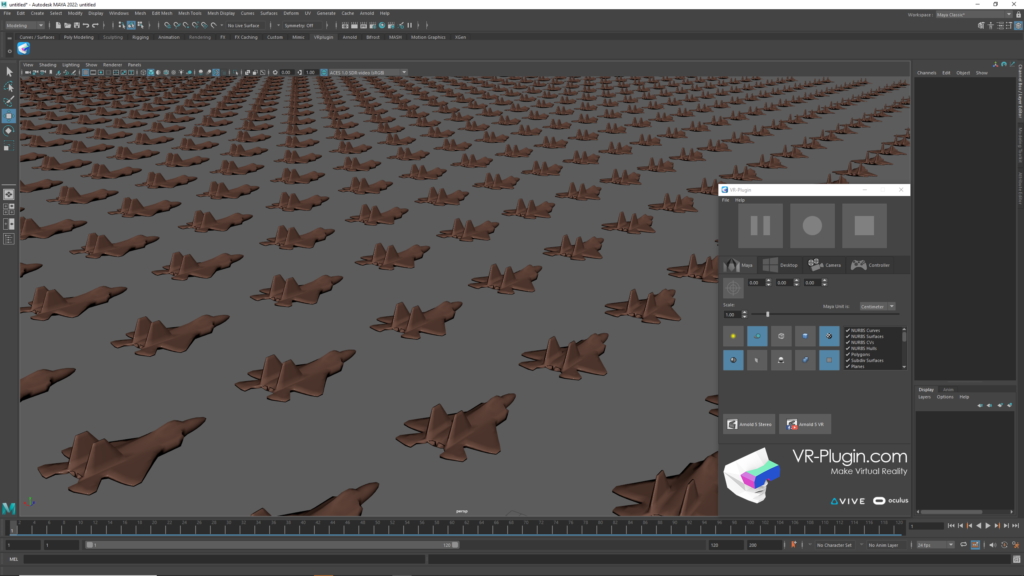 Thank you all for your great feedback. VR-Plugin 6.0 Professional is LIVE! We are glad to present you a stable and highly optimized experience for Virtual Reality production techniques.
VR-Plugin is written in the most native Mayan way. Our customers are surprised, what improvements could be achieved during the latest updates. Compared to other VR Plugins we do not rely on special tools and interfaces to access standard Maya features like Quad Draw etc.
Our customer circle is using VR-Plugin for their daily tasks. Camera Work, Animation, Digital Sculpting, Modeling, Texturing, Dynamics, nCloth, MASH, Bifrost and much more.
Lots of them prefer the natural environment that comes with the stereoscopic vision and the hand controller implementation.
We take care for a group of customers, with partially disabilities. Some of them would not be able to operate Autodesk Maya without the help of VR-Plugin.
Another group of VR-Plugin customers are educational institutions and students around the globe. They just LOVE working in VR, because of many reasons. The students pretend, they will never again step back from VR workflows for their future career.
We wish our community lots of fun with the new release and can't wait to see what you will create.
Thanks to all of you for the great time.